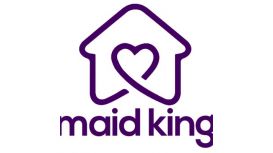 This is a quick note about us...and you. And it's actually, as you'll discover, about happiness. But first, here's the 'big picture' about Maid King; Maid King is a small, young company with a mission to impact lives by allowing you book and manage all your home cleaning online, leaving you to focus on what really matters to you.
We believe we're the best choice for your domestic cleaning services. We are a friendly, local and family owned cleaning service working in Manchester, Warrington and their surrounding areas.
Maid King was established by Ben Peyton in 2016. After growing up in a family which has been in the cleaning industry for over 20 years, he wanted to combine this knowledge of what is a low-tech industry with a high tech online presence and bring 5-star cleaning into the 21st century.
Maid King was born as we wanted to enjoy our work. This is the foundations as to why we are here today. We take the responsibility of hiring our cleaners very seriously. We want every member of staff to enjoy their work, feel valued, be empowered, and believe in our same ethos.
---
Services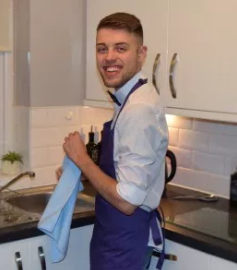 We know that having a cleaner who you get to know, build a relationship with, and feel like part of the family is just as important to you as a clean home which is why when you book a reoccurring clean with us, we promise to dedicate the same cleaner to you each time.
Within the Domestic cleaning industry, cleaning is usually charged by the hour. This means cleaners often do not work to a checklist and the 'easier tasks' are usually the ones to be completed first and more difficult tasks are left due to not enough time.
We wanted to take a different approach to how we offer our 5-star cleaning services. We offer flat rate pricing, which is based on the number of bedrooms in your home. We work to a checklist, which we leave behind, so you know exactly what we have done and promised to do. We want you to be happy with our service, which is why we offer a 200% guarantee. If you are not happy then we will re-clean your home, for free, and if you're still not happy, we'll refund your money.
Reviews and Ratings
We do not have any reviews about Maid King available right now.